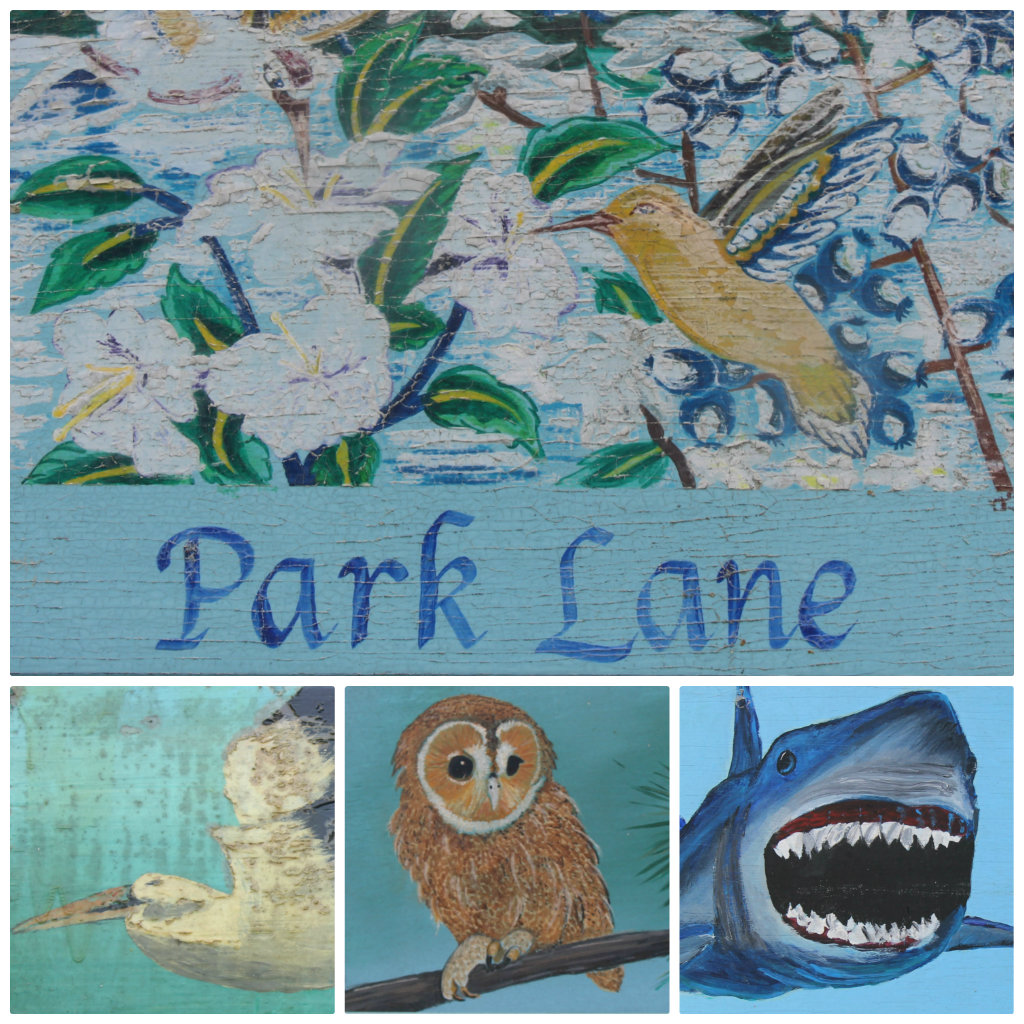 I have what may be viewed by some as an irrational, exuberant, over the top love of stairs. It began when a friend introduced me to the stairs on Magnolia Street in Larkspur.  I climbed them each morning for months then moved on to the six hundred plus stairs at the foot of the Dipsea Trail in Mill Valley.  I sprinkle in visits to various other stairways in Sausalito and San Francisco to add spice to my routine. Luckily the hilly topography of Northern California lends itself particularly well to stairways.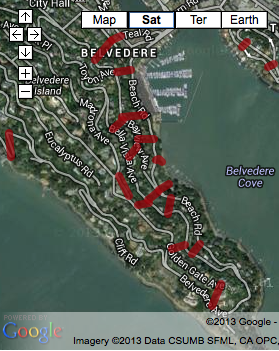 To me, outdoor stair climbing feels more like exploring than exercise. It doesn't hurt that stairs provide an amazing vantage point from which to admire the magnificent views of Southern Marin. Because of this, stair climbing has become one my favorite ways to work out. If there are stairs in the vicinity, I will find them and climb them, so when I heard about the "secret" staircases in Belvedere, my interest was piqued. Okay, I got excited-really excited.
Belvedere, California is a beautiful, quiet town four miles north of San Francisco located on the south side of the Tiburon Peninsula between Richardson Bay and the town of Tiburon.  It is less than one square mile in size, surrounded on three sides by the waters of the San Francisco Bay and composed of Belvedere Island, the Belvedere Lagoon and Corinthian Island.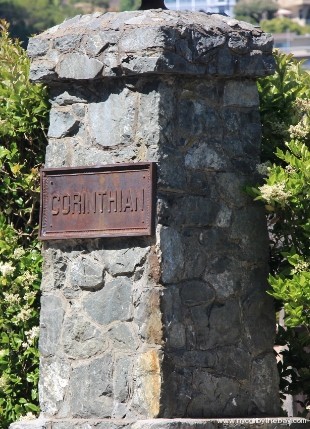 From Belvedere Island you can enjoy unrivaled and magnificent views of San Francisco, Mt. Tamalpais, Angel Island, Sausalito and the Golden Gate Bridge.
The so-called "secret stairways" are really what locals know as the "lanes" and consist of a rambling network of stairs and paths that connect the narrow roadways on the island.  In the early days, residents arrived to the island from San Francisco by boat and used the stairways to get to their summer houses.  These days the lanes provide access to areas that may otherwise be difficult to reach by car as well as providing a means of escape in emergencies such as earthquakes or fire.  Most of the original lanes have been improved and kept up over time, though some have deteriorated to the point of not being usable.  A different hand painted wooden sign marks each end of the lanes.  The charming signs were the brainchild of artist and long-time Belvedere resident, Diana Bradley, who came up with the idea of using wood for the signs and presented the idea to the Belvedere City Council. She then contacted local artists and the first "painting party" was born. Ms. Bradley spearheaded the first two painting parties and Belvedere resident and artist, Virginia Doyle, spearheaded the third and fourth. Every one of the beautiful signs was painted by a local artists and to my mind, they are a true treasure.
While enjoying Belvedere Island you may encounter deer, skunks, birds and other wild animals.  Please be respectful of them and of the quiet solitude of the island and its human inhabitants. Enjoy!
1a. Lower Cedar Lane…………………… 176 stairs
1b. Upper Cedar Lane …………………… 130 stairs
2. Lower Hawthorne Lane …………….. 122 stairs
3. Upper Hawthorne Lane …………….. 110 stairs
4. Lower McLean Lane ………………….. 37 stairs
5. Upper McLean Lane ………………….. 125 stairs
6. Pagoda Lane …………………………….. 195 stairs
7. Pomander Walk ………………………… 4 stairs
8. Middle Woodwardia Lane ………….. 81 stairs
9. Upper Woodwardia Lane ……………. 130 stairs
10. Lower Woodland Lane ………………. 195 stairs
11. Upper Woodland Lane ……………….. 146 stairs
12. Trans Pac Lane …………………………. 143 stairs
13. Park Lane …………………………………. 108 stairs
14. Corinthian Lane ………………………… 22 stairs
15. Holly Lane ………………………………… 60 stairs
16. Belvedere Way …………………………… hill climb
17. Harry B. Allen Stairs …………………… 104 stairs
18. Albert's Alley ……………………………… 81 stairs
For additional maps and other information about the beautiful town of Belvedere, California visit the City of Belvedere's website.