One of the things I noticed when driving around San Francisco for the first time were the little houses encasing the portable toilets outside of the homes being renovated in neighborhoods like Pacific Heights and Presidio Heights.  I was already blown away by the fact that, unlike in NYC, many SF city dwellers lived in houses (with garages!) but to realize that even the porta-potties had houses was almost too much.  The enclosures, built by the construction companies while remodeling homes, are meant to cover up an eyesore but also serve as advertisement for the construction company itself.  Portable art at its finest.
Some enclosures are made of simple wooden lattice boards.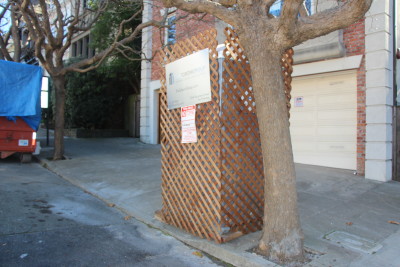 While others are more modern and sleek.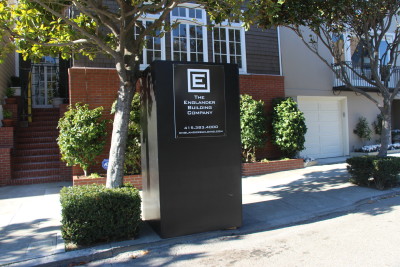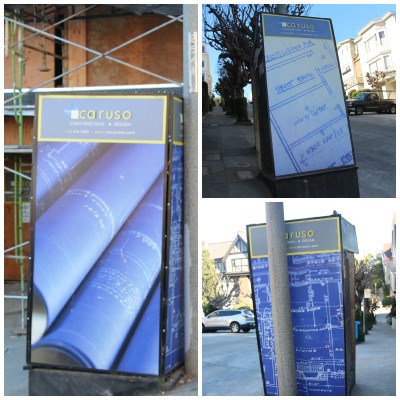 My favorite had decorative glass windows.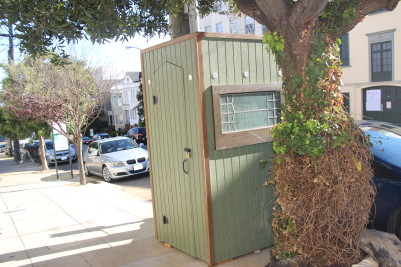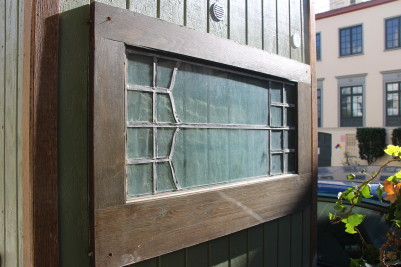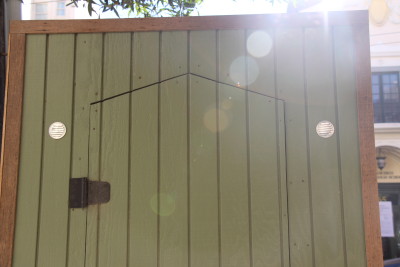 On looks alone I'd choose this construction company for my remodel.