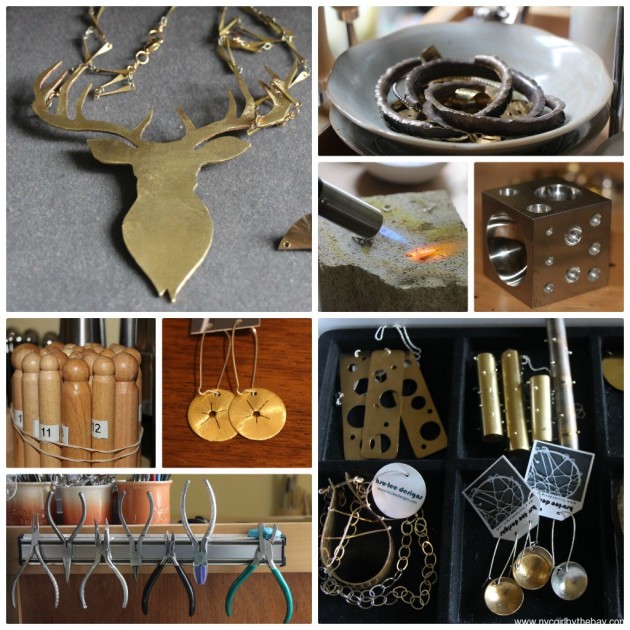 Shirley Tsung-Crowley did not start out designing jewelry. In fact, after getting her degree in biotech and microbiology she worked for ten years in the pharmaceutical industry. Though she always loved science, her passion remained with the arts and, inspired by a hand-made necklace given to her by a friend, Tsung-Crowley tried her hand at designing jewelry. She started out by making simple wire-wrapped and beaded pieces in the evenings after work, but as time went on and she honed her skills she expanded into metal. In 2010, Tsung-Crowley took a leap of faith and left the world of science to launch Hsu-Lee Designs and pursued her passion for jewelry design full-time. Three years later from her studio in Noe Valley Tsung-Crowley is still designing gorgeous, one-of-a kind pieces sold in boutiques throughout San Francisco.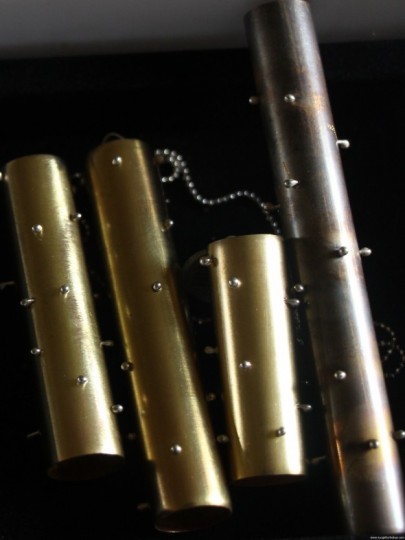 Tsung-Crowley's pieces are bold, sculptural and definitely make a statement. She derives inspiration from nature, both from obviously beautiful subjects such as flowers and sea creatures and from the less obviously beautiful, rough and gritty aspects of nature. Her copper tube pendant with Argentium "beads" along the body calls to mind a weather worn piece of metal washed up along the shore; the handmade Argentium beads look like rays of light and are are surprisingly soft to the touch. It's a sculpturally beautiful and wonderfully tactile piece that you are just as happy to look at and touch as to wear.
Instead of designing with a particular girl in mind, she designs with the material in mind-looking at a metal and wondering how it can be worn as jewelry. In this way she is able to bring out the inherent beauty within the medium. Because each link of her sterling silver infinity loop bracelet is formed entirely by hand no two links are alike; each link perfectly imperfect. Tsung-Crowley refers to this bracelet as her "un-Tiffany bracelet". Best worn in a stack piled high on the wrist, the bracelet is so effortlessly chic it will easily become an everyday staple.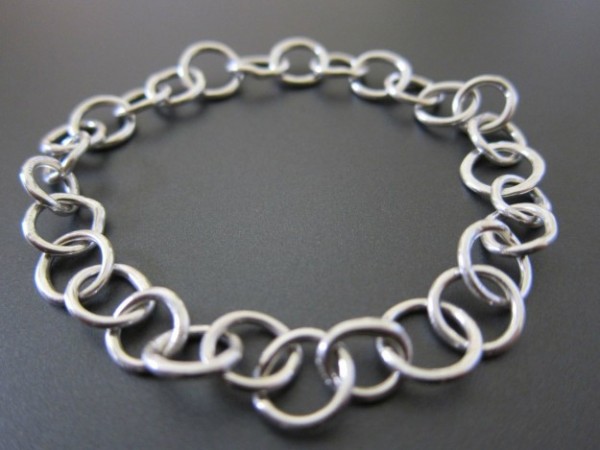 She recently began working on a new line called M.I.S., a collaboration with Irene Hernandez-Feiks (owner of Chilin' Productions and Wonderland SF) and Melanie Alves, a San Francisco-based visual artist. Their latest piece, a bold hand-carved copper reindeer necklace is the epitome of cool. A mix of science-geek-meets-John-Deere-chic, the necklace is a standout. Trust me, you want this necklace.
Jewelry by Hsu-Lee Designs can be found on Etsy, Wonderland SF, Rabat in Noe Valley, Saffron Rare Threads and Thousand Oaks Art Gallery.