Women of Marin, put down that logo handbag!  You buy your organic dairy from grass-fed cows lovingly raised on a nearby farm.  You scour the farmer's market for produce picked mere hours before being sold at the stand.  When you do actually eat carbohydrates, you buy locally prepared artisanal bread and pasta.  The fact is, when it comes to food, you know that local is best so why not extend that same level of conscientious consumerism to the rest of the products that you buy? You can be fashionable while promoting your local economy at the same time.  Instead of a handbag from a stodgy old Italian or fussy French fashion house, how about a beautiful high quality handbag made by a local designer?  Impossible? Not anymore.
The Bay Area is home to some very talented handbag designers who put a premium on good craftsmanship and they create their goods right here in our own backyard.  It's no secret that local production is best suited to small batch, high quality products since local factories allow for greater and more intense quality control.  Buying locally produced goods is more environmentally sustainable than buying imported goods and it creates employment opportunities for our local workforce, which, in turn contributes to the overall economic vibrancy of our community.  That's something we can all get behind!
The good news is, you don't have to sacrifice style for pride of place.  So put down that logo handbag and pick up one of these beauties instead.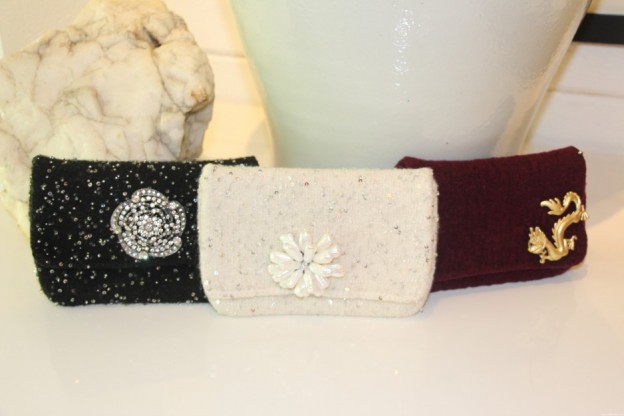 Marin-based handbag designer, Sarah Oliver, employs senior citizens from the Redwoods Community of Seniors in Mill Valley, CA to help knit her beautiful hand made bags.  Buy them at Christopher Salon and Home in Tiburon, CA or online at Sarah Oliver Handbags.

Marin-based handbag designer, Lynn Tallerico makes soft, functional leather totes in a multitude of colors and designs.  Buy her bags at Citrus in Tiburon, CA.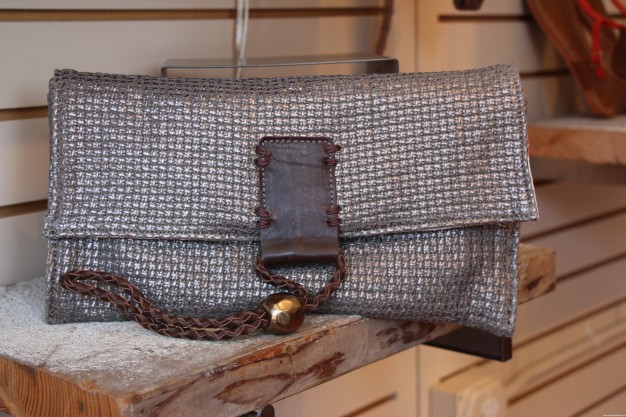 San Francisco-based 49 Square Miles makes lovely totes, handbags and clutches, like the one pictured above.  Buy them at Koze in Tiburon, CA or online at 49 Square Miles.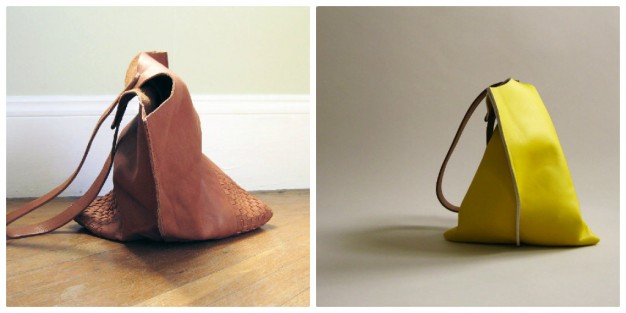 San Francisco-based soft goods designer and artist, Jill Harrell, of Scabby Robot makes beautiful handbags and accessories from soft, thick leather.  Buy her Wedge Shoulder Bag or Woven Wedge Shoulder Bag, in a variety of colors online at http://www.scabbyrobot.com/collections/all.