Tiburon, California is a former railroad town in Marin County that occupies most of the Tiburon Peninsula reaching south into the San Francisco Bay. A mere fifteen minutes from the bustling city of San Francisco, Tiburon is a picturesque and idyllic town reminiscent of a quaint New England fishing village. Here is my favorite way to spend 12 hours there.
Morning
1. Start your day at the Richardson Bay Audubon Center and Wildlife Sanctuary, a sanctuary for migratory waterbirds and other wildlife. While there, visit historic Lyford House*, a beautiful restored Victorian that was originally the home of Benjamin Lyford and his wife, Hilarita, whose father was the recipient of a Mexican land grant that spanned 9,000 acres from Tiburon to San Rafael. Explore the grounds and take in beautiful views of the San Francisco skyline, Mount Tamalpais and Sausalito. Keep your eyes peeled for leopard sharks in the Bay which are common in the Fall.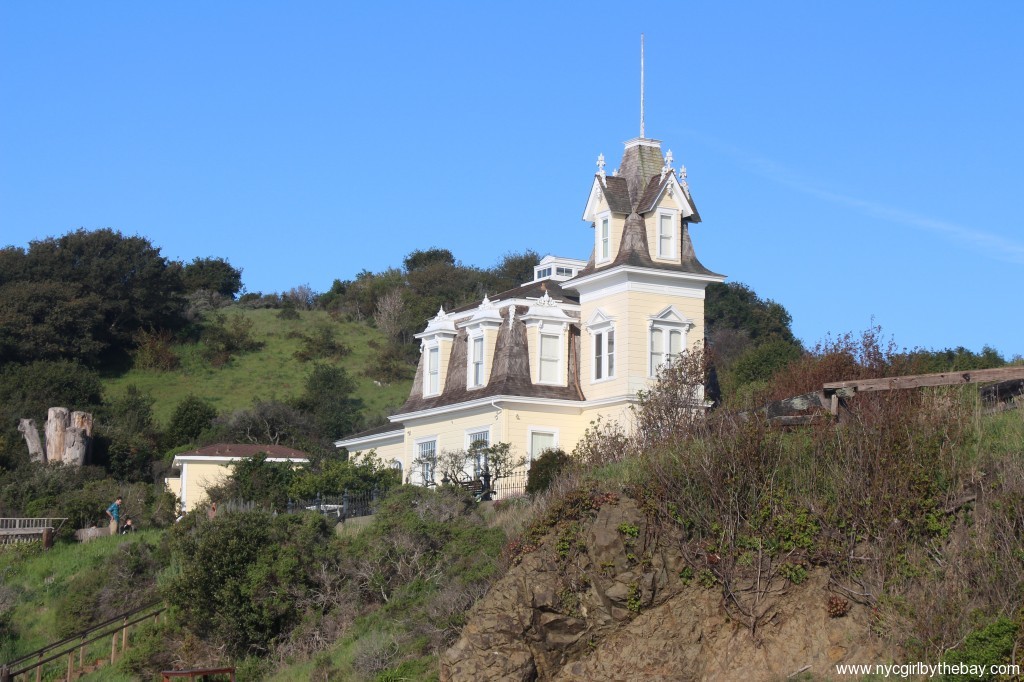 2. Continue East toward Blackie's Pasture which is the start of Old Rail Trail. This path (formerly the railroad right of way) begins at Blackie's Pasture and runs along the coast through Tiburon and Belvedere and ends at the ferry terminal on Main Street in downtown Tiburon. Blackie's Pasture was named after Blackie, the much beloved swaybacked cavalry horse that made the field his home for 28 years. Make sure to say hello to Blackie while you are there.
Follow the trail along Richardson Bay past Blackie's statue and a little further uphill you will find the Leo J. Tugenberg Playground. This is a great spot to relax on the grass while the kids play on the play structures (one for the older set and one that is fenced in for the little ones).
Afternoon
3. Continue on the Tiburon Historical Trail toward downtown Tiburon. The last mile of the trail turns into a bike path alongside Tiburon Boulevard and there is also a sidewalk. Before you hit The Boardwalk on your right stop at The Tiburon Tavern for lunch.
4. After lunch walk up to Old St. Hilary's Church*. Built in 1888, it is one of the few Carpenter Gothic structures to survive in its original setting. The surrounding area is home to many rare and beautiful wildflowers.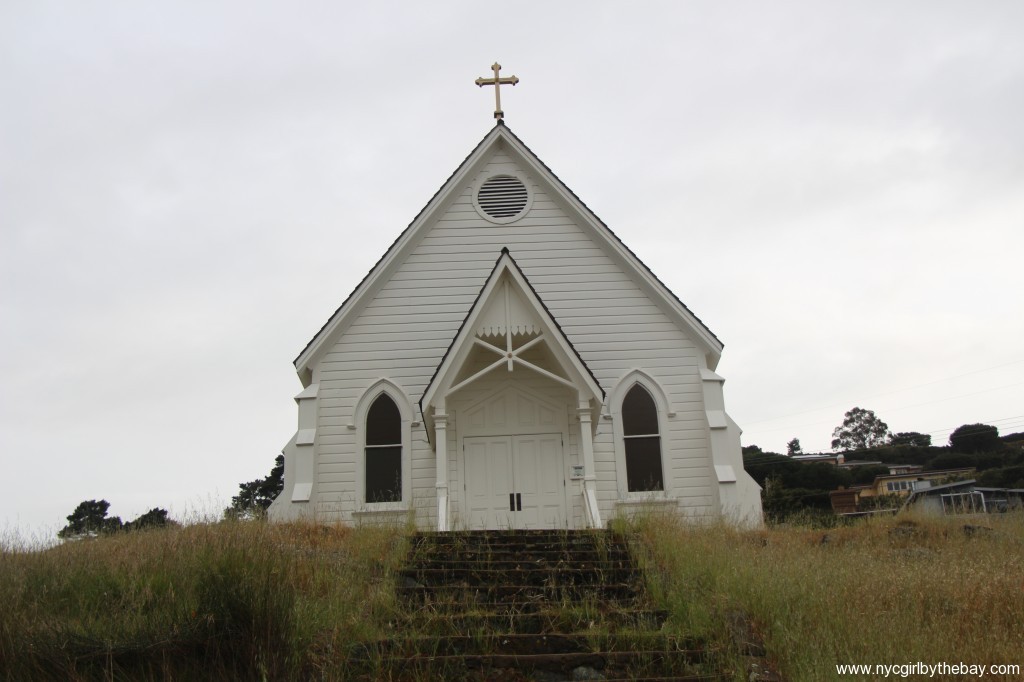 5. Walk back down to Tiburon Boulevard and head over to the Railroad and Ferry Depot Museum* . Up a little further on Paradise Drive and Mar West is Elephant Rock Children's Fishing Pier, a natural landmark just offshore that is officially designated for children. This is a great place to take in the views across to Angel Island, northeast to Berkeley and southwest to the Golden Gate Bridge, then head back down Paradise Drive for some shopping in the little boutiques on Main Street and Ark Row.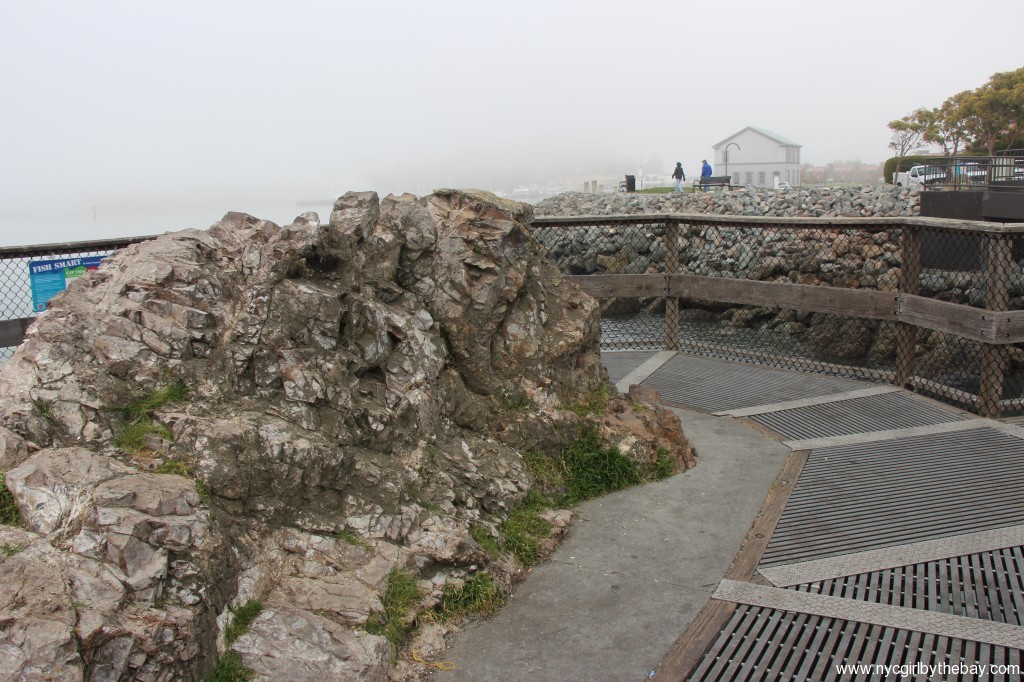 Evening
6. If you're craving Italian, which I often am, go to Don Antonio Trattoria for dinner or, if the weather is good and you're in a festive mood stop in at Sam's Anchor Cafe for a casual dinner on the dock-but beware the bold seagulls who will try to share your dinner too. Wind down your evening at the small but cozy Main Street Wine Bar and Bottle Shop for a few glasses of wine and a cheese plate.
If you visit downtown Tiburon on a Friday evening over the summer you can catch the community block party known as "Friday Nights on Main" where you can enjoy outdoor dining, music and shopping and of course, hanging with the locals.
*Tours of the Lyford House, Old St. Hilary's Church and the Railroad and Ferry Depot Museum are given April – October but don't let this discourage you from visiting at other times throughout the year. You can enjoy the beauty of those structures and surrounding areas year round.
-A big Thank You to the Town of Tiburon for featuring this article on their website!